Home
207583504_4680550828633423_7571145057638721687_n-1
53869285_10213847940576442_4612758235537997824_n
170043093_4433553749999800_1985477493768216675_n-1
WhatsApp Image 2021-09-29 at 12.01.56 PM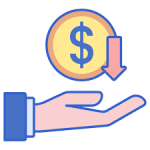 We believe quality research should be affordable and easily accessible to every lab.

Special prices on large projects/contracts. Please inquire. We offer the highest quality gene synthesis services, Biochemical, Oligo synthesis, Peptide Synthesis, Kits and lab equipment at the most affordable rates in the Pakistan.

Our dedication to provide the best in science equipment with personal, efficient service sets. Bionics apart from the competition. Whether you work in a lab setting or perform your testing in the field.

We can match or beat any competitor's price
Confidentiality Guarantee
We understand that your projects can be highly confidential, and we thoroughly agree to not release any information to a third party.

Bionics provides the latest in equipment and supplies to the science community. In accordance to the tradition of the original founders.

Bionics itself offers individualized customer service, innovative scientific equipment, and a comprehensive portfolio offering a wide selection of product listings at a great deal. We are a registered contractor for the Pakistan Government.

Bionics is committed to offering quality laboratory products while catering to the unique needs of the individual customer. 
Popular Sequencing Services
We can sequence the 16S/18S/26S rRNA & ITS gene from your bacterial/fungal colonies rapidly and effectively. Simply submit your bacterial strains or fungi; we will perform PCR amplification and Sanger DNA sequencing using in house 16S/18S/26S rRNA & ITS primers.

No bacterial gDNA extraction is required! We provide all inclusive service performing DNA extraction, PCR, sequencing, and assembly. 1,400bp or longer sequence is guaranteed for domain bacteria.
Features:
Fast & Reliable Turnaround Time: Sequencing data available within 3-4 working days.

High Quality: Robust 16S/18S/26S rRNA & ITS PCR




protocols and high quality sequencing data.




• Superior Customer Service: 24/7 technical support.




• Starting Material: Single bacteria or fungi colony
This service prepares Plasmid or PCR product as the most common single primer extension service and performs




basic sequence analysis in the section using the primer designated by the customer.

· Service to prepare and request samples in the Individual Tube




· Complimentary one-time response service
Additional Service:
PCR product Purification Single/Plate

PCR product Gel extraction

Gradient PCR(Customer primer set)

PCR amplification + purification

Customized PCR amplification + purification (Not standard condition)

gDNA preparation