Welcome to Bionics
Elevate Your Scientific Research with Bionics' Custom Solutions and Supplies
At Bionics, we specialize in providing custom-made solutions for your gene synthesis, oligo synthesis, NGS sequencing, peptide synthesis, and laboratory equipment needs. We offer high-quality products and supplies that are specifically tailored to meet the unique requirements of researchers and scientists.
207583504_4680550828633423_7571145057638721687_n-1
Blue-Ray_Biotech_EzDrop_1000C_Micro-Volume_Cuvette_Spectrophotometer_desktop
Affordable

Quality for Every Lab
At Bionics, we believe that quality research should be accessible to every lab, regardless of budget constraints. That's why we offer a wide range of laboratory equipment, biochemicals, and reagents at affordable prices without sacrificing quality. Our personal, efficient service sets us apart from the competition, ensuring that you receive the support you need to make your research a success. Join us in discovering the frontiers of life sciences today.
Explore Our
Featured

Products & Services
Bionics provides mutation-free gene synthesis with advanced technology.
Our cutting-edge gene synthesis platform ensures mutation-free DNA synthesis of genes of any length, complexity, or vector.

Our platform is highly reliable, and we offer a fast turnaround time, providing high-quality synthesized genes that meet your specific requirements.
Custom oligo synthesis services for tailored oligos, pool oligos, and probes
Fast and customizable service with high-quality results
Oligos purified with advanced methods for optimal purity and quality
Ideal for various applications, such as PCR, sequencing, and gene editing.
Advanced NGS sequencing services for unlocking genome secrets
Accurate and reliable results for whole genome, targeted, and transcriptome sequencing
Specialization in clinical sequencing for disease diagnosis, drug discovery, and personalized medicine
Bioinformatics analysis for turning data into insights and informed decisions.
Unlock the potential of your research with our highly customizable peptide synthesis services, providing peptides up to 140 amino acids in length, with various modifications available. We offer various purity levels and can adjust according to customer preference.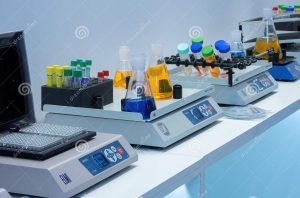 Bionics offer a wide range of laboratory equipment, biochemicals, and reagents for researchers to choose from, making it convenient and efficient to order supplies.
Our Sanger sequencing service includes DNA extraction, PCR, sequencing, and assembly for bacteria and fungi, providing trustworthy species identification results.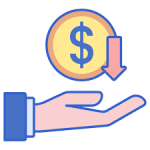 Bionics believes quality research should be affordable and accessible to every lab
Offers highest quality gene synthesis services, biochemicals, oligo synthesis, peptide synthesis, kits, and lab equipment
Provides affordable rates in Pakistan
Special prices on large projects/contracts
Can match or beat any competitor's price
Personal, efficient service sets Bionics apart from the competition
Bionics is committed to staying at the forefront of scientific innovation to provide the best products & services to its customers.
Bionics guarantees the confidentiality of all projects and does not release any information to third parties.
Bionics offers the latest equipment and supplies to the scientific community.
The company provides individualized customer service and a wide selection of high-quality products at affordable prices.
Bionics is a registered contractor for the Pakistan Government.
The company is committed to offering quality laboratory products and catering to the unique needs of each customer.